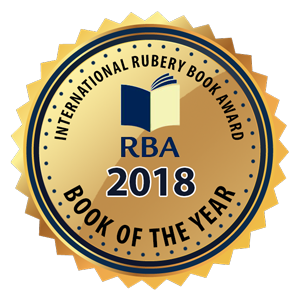 The International Rubery Book Award named The Edge of Innocence as its 2018 Book of the Year. This follows the Rubery's earlier announcement that The Edge of Innocence was a category winner in the non-fiction area.
The Rubery Prize is a prestigious international book award that seeks out quality books from independent writers, self-published writers, and books published by small independent presses from all over the world. A group of established authors and critics judge the submissions.
In awarding the top prize to Miraldi, the judges found that the book was "a page turner [that built] to a gripping climax." The judges praised the book because it provided an insider's perspective on the gamesmanship that underlies the jury system. The judges were also captivated by the author's description of Lorain in the mid-1960's, a typical Midwestern steel town with its sense of community, strong immigrant population, and belief that its thriving way of life would never change. The complete review can be found at http://www.ruberybookaward.com/2018-winners.html.
Upon learning of the award, Miraldi said, "My goal was to write a solid story about this fascinating trial and to bring to life the Lorain of my youth. I am honored and humbled to receive the Rubery Prize for The Edge of Innocence."
To learn more about the Rubery International Book Award, please go to its website at www.ruberybookaward.com.