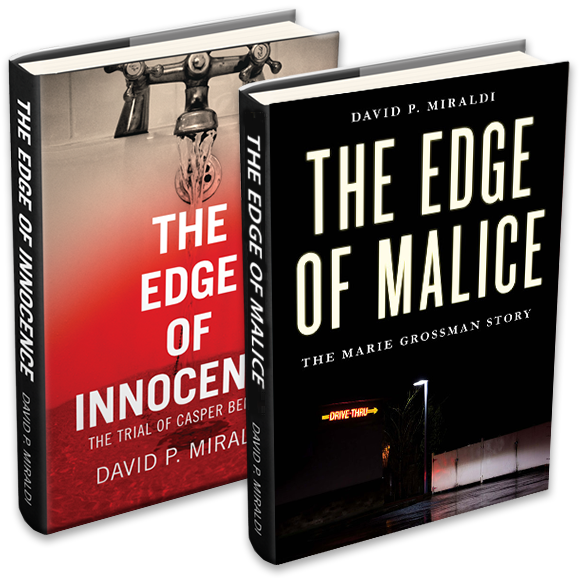 The Edge of Innocence
A narrative nonfictional account of the 1964 trial of Casper Bennett in Lorain County, Ohio. Revealing evidence not known at the time of the trial, The Edge of Innocence will take the reader on an unpredictable ride where the line between guilt and innocence is always shifting.
The Edge of Malice
A work of narrative nonfiction, The Edge of Malice is the story of Marie Grossman, a woman whose life changes drastically after a violent criminal act. As Marie struggles to recover what she has lost, she finds an inner strength that transforms her whole being.
Sign Up For Newsletter and Special Offers
"[T]his is an engrossing tale. . . . A chilling view of the vagaries of the justice system, with a final surprise."
"Thoroughly enjoyable: Five Stars!"
"The Edge of Innocence is both a gripping courtroom drama and a glimpse at a time past. It should appeal to fans of cerebral, up-market crime writing."